My Stamps

This is the page where I show off all the stamps I have collected.  Enjoy!
Hover over the stamp to see who or where I got the stamp from.  If you see ??? that means I forgot where I got the stamp, sorry.  If you recognize that stamp and know where it's from, I'd appreciate it if you could contact me and let me know, thanks!
Please note that this is my personal collection of stamps that I have found, been given, or bought myself, they are not free for you to take, only for you to look at and admire, please respect that.
If you would like some stamps that you can collect, why not try looking around my site?  You may find a surprise!  Any stamps you find on other pages of my site are free for you to take and display anywhere you like!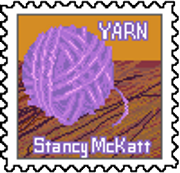 Stamps I Made Myself
These are stamps I made myself.  Same rules apply, please don't collect these stamps from here.  They were for special events, and those events are over now so you can just admire them here.  If you missed out, don't worry, there will be more special events that I will make stamps for.  Keep your eye out on my site and around the community!  You never know where a stamp might show up!  ;)
Hover over the image to see what event the stamp was from!
These are not all the stamps I've made.  There are some stamps hidden on my site, and I didn't want to ruin the surprise when you find them, so they will not be shown here until/if they retire.  Also, any current special event stamps will not be shown here until they retire.  Go look for them!









Crackers don't matter!