My Stamps

This is the page where I show off all the stamps I have collected.  Enjoy!
Hover over the stamp to see who or where I got the stamp from.  If you see ??? that means I forgot where I got the stamp, sorry.  If you recognize that stamp and know where it's from, I'd appreciate it if you could contact me and let me know, thanks!
Please note that this is my personal collection of stamps that I have found, been given, or bought myself, they are not free for you to take, only for you to look at and admire, please respect that.
If you would like some stamps that you can collect, why not try looking around my site?  You may find a surprise!  Any stamps you find on other pages of my site are free for you to take and display anywhere you like!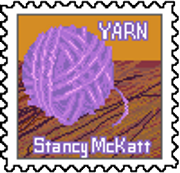 Crackers don't matter!