The Unknown

Since I breed and adopt fantasy petz much faster than I can think up little bits of stuff about them, I'm making a separate page for the ones I haven't got anything for yet. This way they can at least be shown off, but they don't clutter up the packless page with the others that I have stuff for. There may be little scraps of info or ideas I have, but for the most part it's just their pictures. When I think of something for them they'll move to one of the other sections.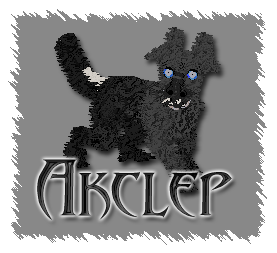 Akclep - Female

Akclep is evil... and that's all I can come up with at the moment.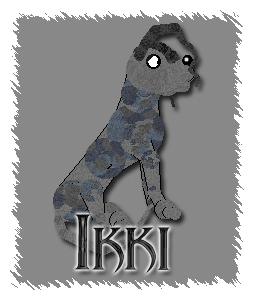 Ikki - Male

Ikki's damn cool looking, but I don't know what to say about him.  Workin on it.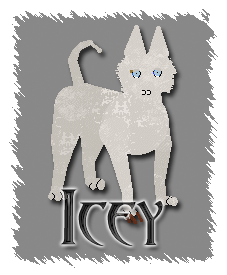 Icey - Female

Icey looks mostly Anubite, but she has strange Icy blue eyes, and tufts of fuzzy fur on her head.  She roams the artic region alone because... Um... I said so.  (working on it)
(Yeah the fuzzy bits on her head are actually an extra set of ears, but I'm pretending their just fur, okay?  Deal with it.  :P)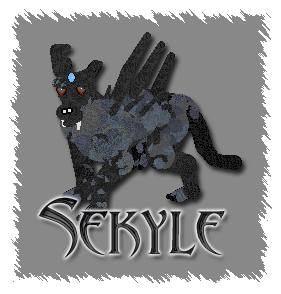 Sekyle - Female

Sekyle is cool... um... I'll get back to you on that.
(Her name is pronounced like sickle)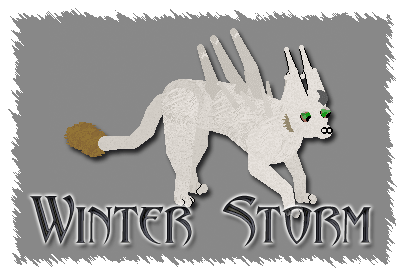 Winter Storm - Male

Winter Storm is very timid and cautious.  He was rejected both by the Anubites and Diwe because he was not pure.  Now he wanders alone.  More on him to come.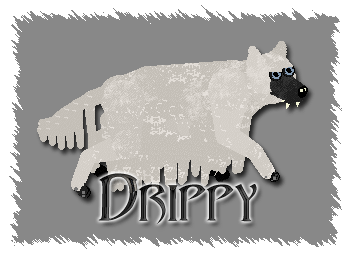 Drippy - Male
Drippy lives in the artic region, and his long fur is always frozen in icicles.  Sometimes they melt a bit and drip, which is how he got his name.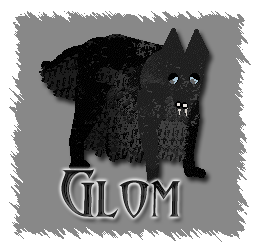 Glom - Female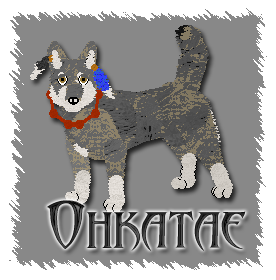 Ohkatae - Male
Those feathers are so cool!  But... Dunno what to say about him yet.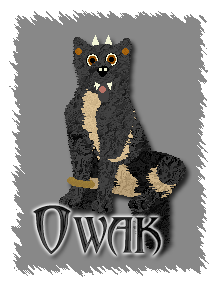 Owak - Male
He has a black tongue!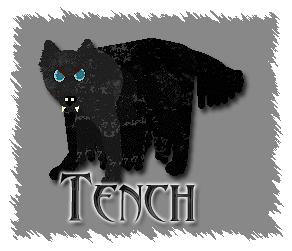 Tench - Male
Tench lives in a swamp, his fur is always wet and drippy and slimy.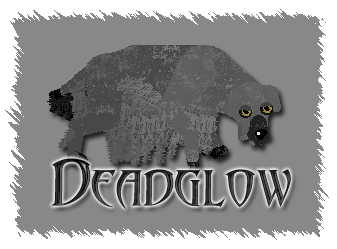 Deadglow - Male
Deadglow has the coolest eye mutation, and he's only second gen!  He's the son of Last and Breath.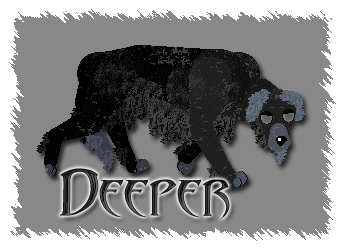 Deeper - Male
Deeper the Despair.  That just has such a cool sound to it.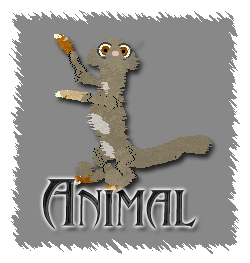 Animal - Female
Animal is one of those strange creatures that nobody can figure out.  No one can figure out what she is, where she came from, or what she's saying most of the time.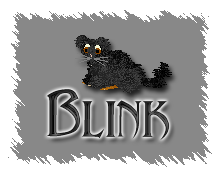 Blink - Female
Blink is a cute little critter who glides around being . . . cute.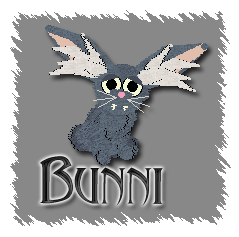 Bunni - Female
Don't be fooled by those adorable ears and big innocent eyes.  Bunni is evil incarnate with sharp pointy teeth!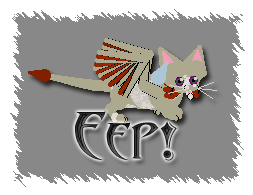 Eep! - Female
Eep! is very excitable and easily startled.  And yes, the exclamation point is part of her name.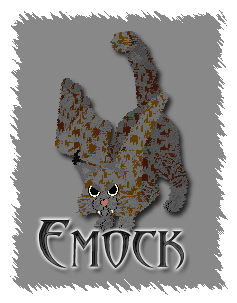 Emock - Male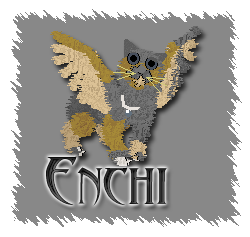 Enchi - Male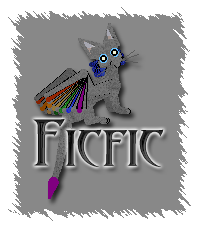 Ficfic - Female
Ficfic is so cute she should be illegal.  Don't ask me how I came up with her name, cuz I don't have a clue.  It just sounded cute.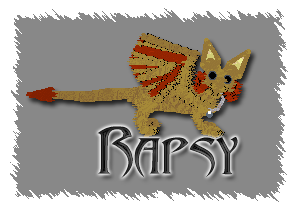 Rapsy - Female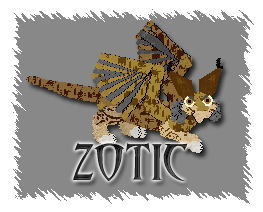 Zotic - Male
Zotic is bad ass.  Don't even try to call him cute, he'll eat ya.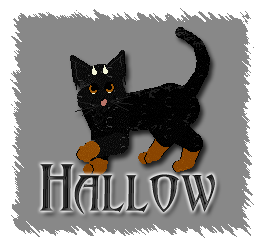 Hallow - Male
Hallow kicks ass. He's got pitch-black manen lynx earring hoops. He is the brother of the infamous Spak. It's one happy kick ass family!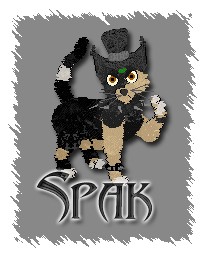 Spak - Female
Spak is the most amazing kick ass hybrid in the whole fucking world!  The only one who can compare to her cuteness is Rebel.  I don't know exactly what her story is going to be yet, but it's got to be something cool.  All I know for now it that she's very bad ass and she's never without her spiked collar, bracelet, and top hat.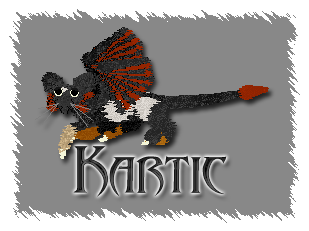 Kartic - Male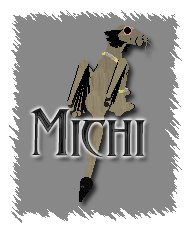 Michi - Male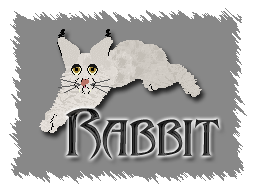 Rabbit - Female
Rabbit is not a rabbit, she is a cat. But she looks like a rabbit, so that's how she got her name.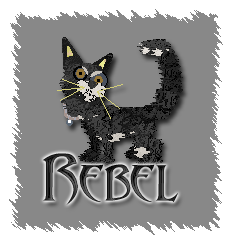 Black Mist's Hot Tramp, "Rebel" - Female
Oh my god!  Rebel is so cool!  I love her to bits.  Have you ever seen a more kick ass alley hybrid?  I didn't think so.  Yeah she has a show name, and she's here... Yeah, I dunno, whatever.  I just wanted to show her off.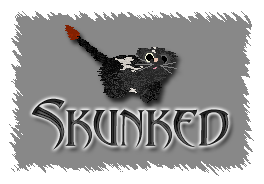 Skunked - Male
Skunked is not a skunk.  He's just the cutest glider hybrid ever.  I don't know how he got eyes like that, but they're uber cool.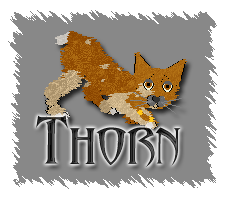 Thorn - Male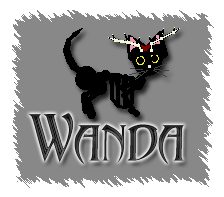 Wanda - Female
(Adopted from Vickie's Crew)
Wanda is just so delightfully weird, isn't she?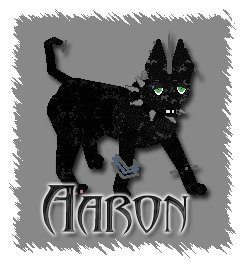 Aaron - Male
(Adopted from Pinto @ Moon Lake)
Punk Anubite! Woot! I may be making a small pack of punk fantasy petz.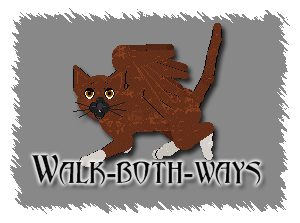 Walk-both-ways - Female
(Adopted from Atara @ D.V.S.)
Her name makes me think she must be bi. ;)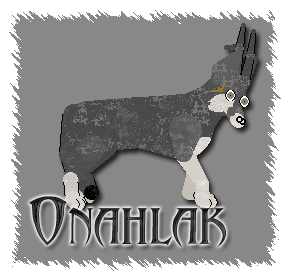 Onahlak - Male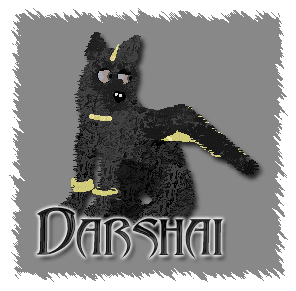 Darshai - Female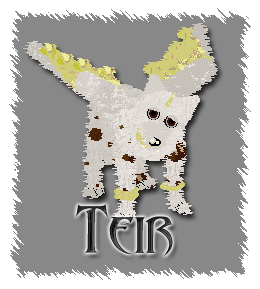 Teir - Female
Darshai's daughter.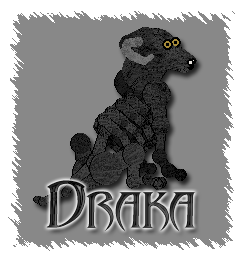 Draka - Female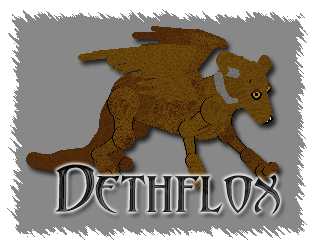 Dethflox - Female
These two will probably join the CotUB.  And they're sisters.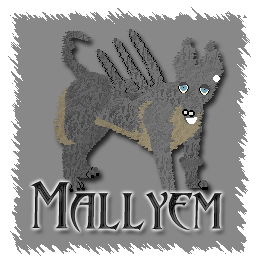 Mallyem - Male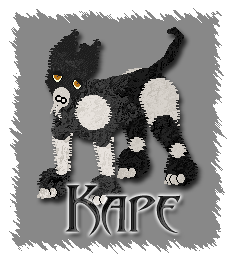 Kape - Female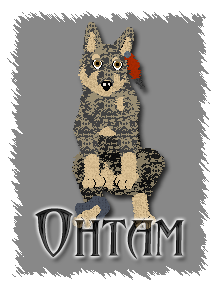 Ohtam - Male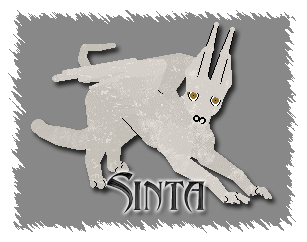 Sinta - Male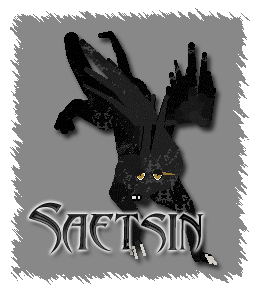 Saetsin - Male
Sinta and Saetsin are kind of like angels, some kind of supernatural beings.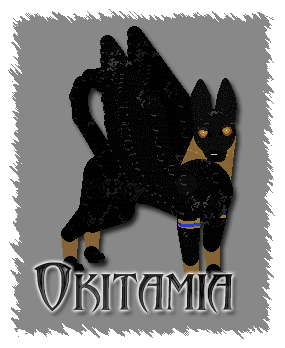 Okitamia - Female
Fertility Goddess, will play a part in Jek and Maya's story.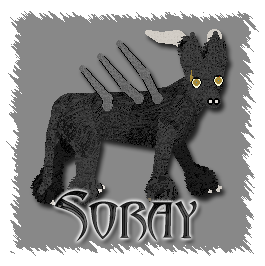 Soray - Female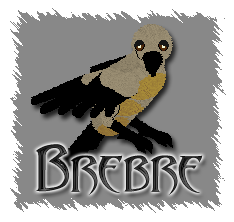 Brebre - Female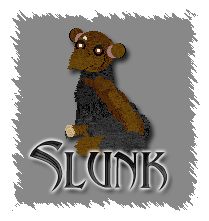 Slunk - Female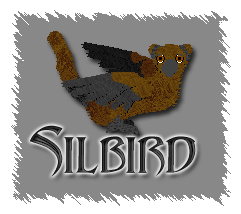 Silbird - Female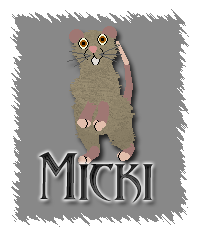 Micki - Male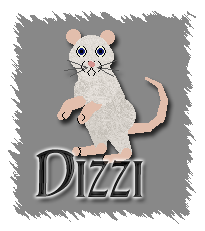 Dizzi - Female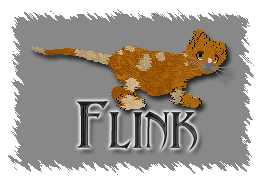 Flink - Male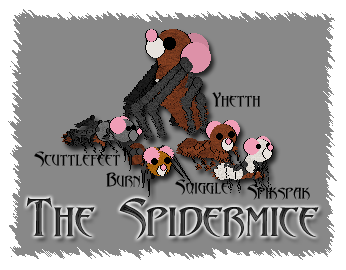 The Spidermice
Yhetth - Male
Scuttlefeet - Female
Burn - Female
Sqiggle - Male
Spikspak - Male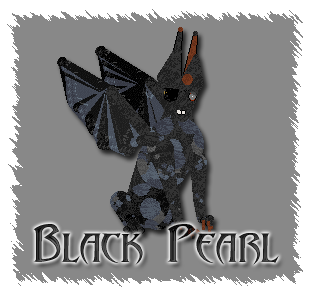 Black Pearl - Female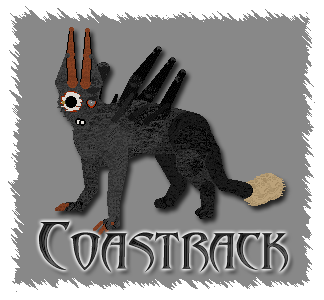 Coastrack - Female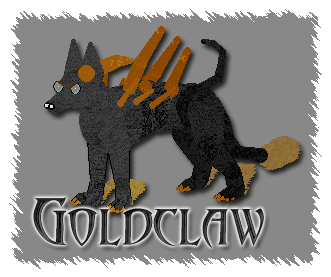 Goldclaw - Male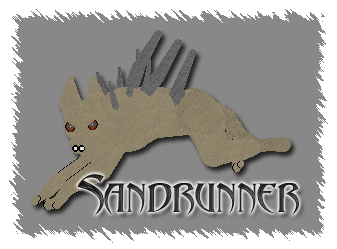 Sandrunner - Male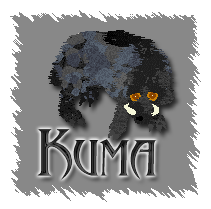 Kuma - Female
(Trade from Rat @ Stray Cat Strut)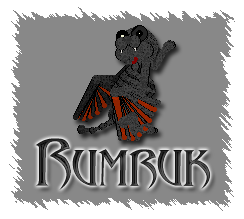 Rumruk - Male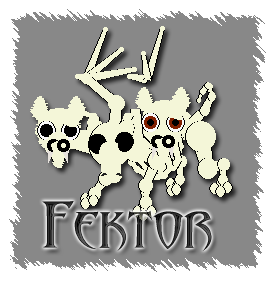 Fektor - Male
PO-TA-TOES!